You might be ready for Linux, when…
you have paid more for tech services than the computer originally cost.
you've have had to re-install your Windows operating system more than once, due to system performance issues or failure.
you are uncertain how to care for your own machine and can no longer afford the professional maintenances and fixes.
you execute all of the Windows updates, cleaning and scans and produce little to no increased performance or stability.
you are often and repeatedly frustrated with the ever decreasing performance of your Windows OS.
you are tired of constantly having to run cleaners and scans, to combat various infections.
you are tired of always having to rely on others for help.
you are willing to purchase a new replacement computer because your current machine seems hopeless.
you are ready for a breath of fresh air and want to enjoy your computer experience versus struggling along.
you move past the fear of the unknown and are ready to embrace something better.
your online lifestyle is not Windows friendly.
Windows XP is soon no longer supported by Microsoft.
you own Windows Vista operating system.
you experience Windows 7 SP1 (Service Pack 1) fatal error flaws
you cannot afford a Mac.
you want the very best, carefree and inexpensive computer experience available.
what you read above sounds familiar to you.
Notice I used the word when and not if.  For the average Windows operating system user, these difficulties and frustrations are a reality and only a matter of time; when it happens, not if.  Some choices in life are no-brainers; Linux is the solution.  See JoliJef's post: Linux is 90% of What You Already Know.
May the open source be with you!
Linux Mint, a distribution based on Ubuntu, was first launched in 2006 by Clement Lefebvre, a French-born IT specialist living and working in Ireland. Originally maintaining a Linux web site dedicated to providing help, tips and documentation to new Linux users, the author saw the potential of developing a Linux distribution that would address the many usability drawbacks associated with the generally more technical, mainstream products. After soliciting feedback from the visitors on his web site, he proceeded with building what many refer to today as an "improved Ubuntu".

But Linux Mint is not just an Ubuntu with a new set of applications and an updated desktop theme. Since its beginnings, the developers have been adding a variety of graphical "mint" tools for enhanced usability; this includes mintDesktop – a utility for configuring the desktop environment, mintMenu – a new and elegant menu structure for easier navigation, mintInstall – an easy-to-use software installer, and mintUpdate – a software updater, just to mention a few more prominent ones among several other tools and hundreds of additional improvements. The project also designs its own artwork, while its reputation for ease of use has been further enhanced by the inclusion of proprietary and patent-encumbered multimedia codecs that are often absent from larger distributions due to potential legal threats. However, one of the best features of Linux Mint is the fact that the developers listen to the users and are always fast in implementing good suggestions.

While Linux Mint is available as a free download, the project generates revenue from donations, advertising and professional support services. It doesn't have a fixed release schedule or a list of planned features, but one can expect a new version of Linux Mint several weeks after each stable Ubuntu release. Besides the "main" edition which features the GNOME desktop, the project also builds a variety of semi-regular "community" editions with alternative desktops, such as KDE, Xfce and Fluxbox. However, these are often completed several months after the release of the "main" GNOME edition and may sometimes miss some of the "minty" tools and other features found in the project's flagship product. Linux Mint does not adhere to the principles of software freedom and it does not publish security advisories.
Pros: Superb collection of "minty" tools developed in-house, hundreds of user-friendly enhancements, inclusion of multimedia codecs, open to users' suggestions
Cons: The alternative "community" editions don't always include the latest features, the project does not issue security advisories
Software package management: APT with mintInstall using DEB packages (compatible with Ubuntu repositories)
Available editions: A "main" edition (with GNOME) for 32-bit and 64-bit computers, a variety of "community" editions (with KDE, Xfce and Fluxbox) for 32-bit computers
Possible alternatives: Ubuntu, SimplyMEPIS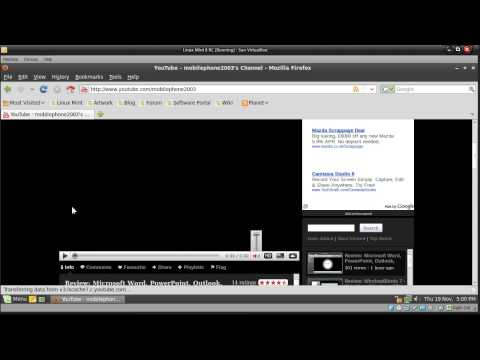 Copyright © 2009 DistroWatch.com.
The launch of Ubuntu was first announced in September 2004. Although a relative newcomer to the Linux distribution scene, the project took off like no other before, with its mailing lists soon filled in with discussions by eager users and enthusiastic developers. In the few years that followed, Ubuntu has grown to become the most popular desktop Linux distribution and has greatly contributed towards developing an easy-to-use and free desktop operating system that can compete well with any proprietary ones available on the market.

What was the reason for Ubuntu's stunning success? Firstly, the project was created by Mark Shuttleworth, a charismatic South African multimillionaire, a former Debian developer and the world's second space tourist, whose company, the Isle of Man-based Canonical Ltd, is currently financing the project. Secondly, Ubuntu had learnt from the mistakes of other similar projects and avoided them from the start – it created an excellent web-based infrastructure with a Wiki-style documentation, creative bug-reporting facility, and professional approach to the end users. And thirdly, thanks to its wealthy founder, Ubuntu has been able to ship free CDs to all interested users, thus contributing to the rapid spread of the distribution.

On the technical side of things, Ubuntu is based on Debian "Sid" (unstable branch), but with some prominent packages, such as GNOME, Firefox and OpenOffice.org, updated to their latest versions. It has a predictable, 6-month release schedule, with an occasional Long Term Support (LTS) release that is supported with security updates for 3 – 5 years, depending on the edition (non-LTS release are supported for 18 months). Other special features of Ubuntu include an installable live CD, creative artwork and desktop themes, migration assistant for Windows users, support for the latest technologies, such as 3D desktop effects, easy installation of proprietary device drivers for ATI and NVIDIA graphics cards and wireless networking, and on-demand support for non-free or patent-encumbered media codecs.
Pros: Fixed release cycle and support period; novice-friendly; wealth of documentation, both official and user-contributed
Cons: Some of Ubuntu's own software (e.g. Rosetta) are proprietary; lacks compatibility with Debian
Software package management: Advanced Package Tool (APT) using DEB packages
Available editions: Ubuntu, Kubuntu, Xubuntu, Ubuntu Studio and Mythbuntu for 32-bit (i386) and 64-bit (x86_64) processors; Ubuntu Server edition also for SPARC processors
Suggested Ubuntu-based alternatives: Linux Mint (desktop), gOS (desktop with Google applications), OpenGEU (desktop with Enlightenemnt), Ultimate Edition (desktop), CrunchBang Linux (desktop with Openbox), gNewSense (free software)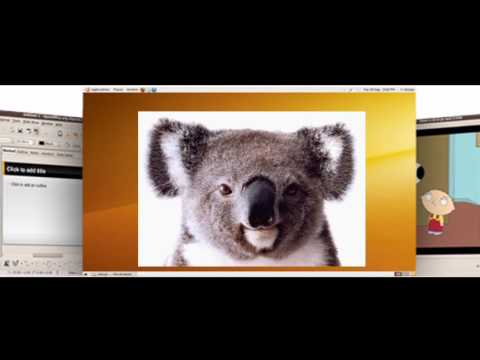 Copyright © 2009 DistroWatch.com.
About Good OS (gOS)

Founded in early 2007, Good OS is an operating system software company based in Silicon Valley, California, USA and Taipei, Taiwan. Our mission is to enable cloud computing through software.  gOS is an easy-to-use, Ubuntu – based distribution designed for less technical computer users. Its main features are the use of Enlightenment as the default desktop and tight integration of various Google products and services into the product.
Products
Good OS currently has two products:
Cloud – A browser operating system for web, email, and chat, and toggling into a different operating system such as Windows or Android.
gOS - Currently at its third major release, gOS 3 Gadgets is a full desktop operating system perfect for desktops and notebooks.
History
On November 1, 2007, Good OS debuted its first product, gOS, a Linux operating system for consumers, at Wal-Mart stores on the widely publicized $199 Everex gPC.
Since its debut at Wal-Mart stores, gOS has been developed into its third major release–gOS 3.0 Gadgets featuring widgets powered by Google Gadgets–and has been pre-installed with additional PC OEM's on desktops, notebooks, netbooks, and shipped across more major distribution channels such as Circuit City, CompUSA, NewEgg, TigerDirect, and more.
In December 2008, Good OS announced its second product, Cloud, a small browser operating system, to be shipped on the GIGABYTE Touch-screen Netbooks which will run Cloud and Windows XP together.
In January 2009, Good OS released gOS 3.1 Gadgets, an updated version of its Linux operating system with an improved user experience.
Philosophy
Good OS's mantra is "Be good" because of our goal to be a good partner to PC companies, and to make good software for PC users.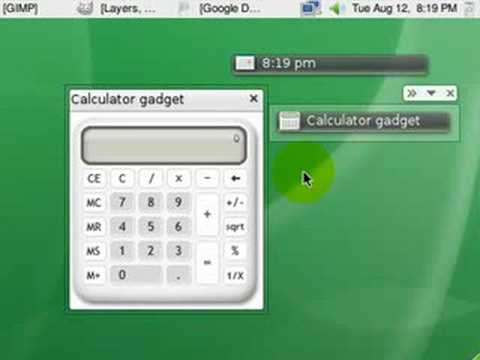 People
Company Blog
Press
Partner with us
Copyright © 2009 DistroWatch.com.